Yanira Vazquez
Paralegal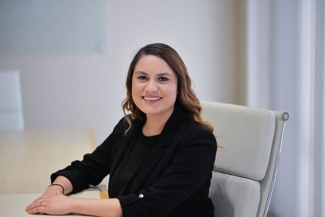 Yanira Vazquez graduated from California State University, Fullerton with a Bachelor's degree in Criminal Justice with an emphasis in Criminal Law and a minor in Communication. She was an active member of the Criminal Justice Student Association, and a volunteer at the College Legal Clinic.
Yanira received a certificate of Leadership & Management from Orange Coast College, as well as an Associate's Degree in Criminal Justice.
After graduating from California State University, Fullerton, Yanira continued to pursue her passion for the legal field and began working as a Paralegal at Yekrangi & Associates.
Yanira was born in Newport Beach, California but both of her parents are Mexican. Being raised by Mexican parents, who had no education or immigration status, Yanira understood the struggles they faced every day. At a young age, Yanira's dream was to be able to help the Hispanic community obtain legal status in the United States. Being bilingual (Spanish & English) has helped Yanira connect with many of our Hispanic and she says that changing the lives of other people is what drives her to come to work every day.
Yanira has been working for Yekrangi & Associates for a little over a year and has strong work ethic, passion, and strives to continue helping clients every day. She has been placed in complicated situations and has solved complex problems and challenges in a professional and compassionate manner.
When Yanira is not working, she loves spending time with her husband and two sons. She spends her time volunteering at her children's school and attends a local Christian Church on Sundays in Costa Mesa.