The common route for foreign physicians to come to the United States to work is to enter through a J-1 Visitor Exchange Visa and then transition into the H-1B visa program as a specialty occupation. After that, they can get a green card through the EB-2 program that allow individuals of professions with advanced degrees to get permanent residence.
However, a physician could theoretically skip straight to the last step and immediately apply for a green card if they agree to a certain condition – working full-time in an area designated as an underserved area. This program is referred to as the National Interest Waiver and the condition requires that physicians stay there for a period of at least five years in order to be eligible.
National Interest Waiver Requirements
There is a little more to the National Interest Waiver program than just working in certain areas for at least five years. Primarily, the work you do must be in primary care or as a specialty physician. This can be, for example, in the form of a general practitioner, family practice, pediatrician, gynecologist, or a psychiatrist.
The areas that will make a physician eligible for this program are those areas designated by the Department of Health and Human Services as having a shortage of doctors, which will be designated as one of the following: Health Professional Shortage Area (HPSA), Mental Health Professional Area (MHPSA – for psychiatrists only), a Medically Underserved Area (MUA), or a Veterans Affairs facility, or for specialists in a Physician Scarcity Area (PSA).
You do not need to stay in the same area for the entire period you are required to stay for eligibility, but if you move, it must be to another area that is also designated as underserved. In addition, you will have to file a new petition to be approved to move to the new location. On the flip side of that, if the area you agreed to serve in loses its designation as underserved, you are not required to move in order to fulfill the five years they agreed to serve that area for.
Additionally, the former requirement that the five-year period must be completed within a specific time period has been done away with, meaning it does not necessarily have to be a consecutive five-year period. However, do not that your work will be monitored and analyzed to ensure that you are not simply using this program to stay in the country while pursuing other work. Therefore, although you have more leeway in how you complete the five years of work in an underserved area, it is still recommended that you keep the work in as tight a period of time as possible with as few detours in your work as you can do.
How to Acquire the Waiver
To acquire a National Interest Waiver, you have to request it through the government first. You can do so by providing the following:
A request for a National Interest Waiver (requested through a self-petitioned I-140, Immigrant Petition for Alien Workers)
An official academic record showing the alien has a U.S. advanced degree or a foreign equivalent degree
Evidence of a full, unrestricted medical license for the state of intended employment or eligibility for such license
Employment contract or employment commitment letter
Evidence the physician will provide full-time clinical medical service:

In a geographic area or areas designated by the Secretary of Health and Human Services (HHS) as having a shortage of health care professionals and in a medical specialty that is within the scope of the secretary's designation for the geographic area or areas; or
In a facility under the jurisdiction of the secretary of the VA.

Public interest letter
Evidence for aliens who are graduates of medical schools not accredited by the Secretary of Education:

Evidence of having passed Parts I and II of the National Board of Medical Examiners Examination (NBME) (or an equivalent examination as determined by the Secretary of HHS);
Competence in oral and written English (Educational Commission for Foreign Medical Graduates (ECFMG) certification)
If you need help figuring out which areas are designated as underserved, you can use the table at this link: MUA Find (hrsa.gov)
If you have an idea of a general area where you might like to work and live, the table above even lets you filter by state, county, and even by rural status as seen below: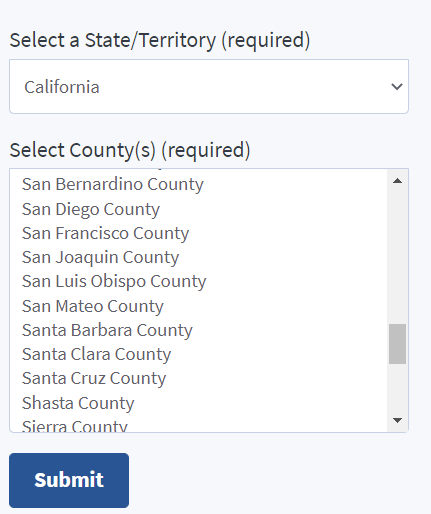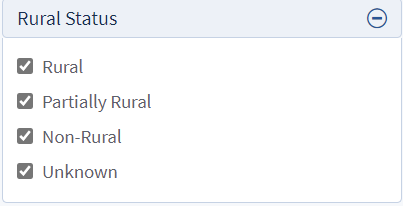 Conclusion
The process to get a National Interest Waiver for Physicians can be long and complicated. It is important to have an experienced immigration attorney along the way to make sure you have the best chance of success.
If you need further guidance or have specific questions about your individual situation, you can schedule an initial consultation with us today, don't hesitate to contact us at (949) 478-4963.